Beyond Your Wildest Plantasy!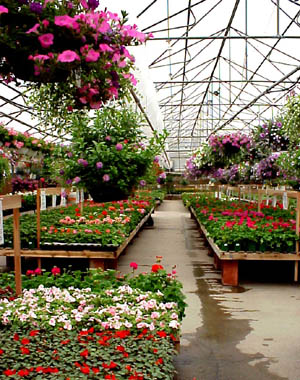 Our greenhouses are filled each year with an awesome selection of beautiful flowers. Annual flowers are the stars
of the garden. They put on a nonstop show of color and create the WOW in a garden.
We feature exceptional Echterís-grown plants. Our bedding plants are grown in greenhouses on the premises for consistent supply all season. We grow only for our garden center, you canít buy Echterís plants anywhere else. Superior quality and garden performance are assured. There is a wonderful selection of unique varieties as well as trusted favorites.
Later in the season when other garden centers are clearing out annuals, we bring out our later crops for June planters and mountain gardeners. We feature our Instacolor plants that are planted in larger containers so when they go out into the garden, they look like they were planted weeks earlier.
Don't settle for a meager selection when you can dazzle
the neighborhood with flowers that go way beyond common.
Plant Icebreaker pansies in the fall after it cools. They will put on a flower show until December and if mulched will be back early the next spring to give you more color as soon
as the snows melt.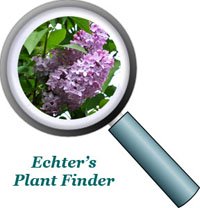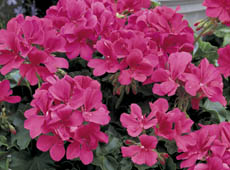 Geraniums
Put a lot of color quickly into a flower bed.
We offer the best performing varieties for our area.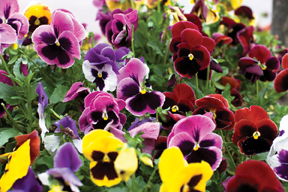 Pansies
Cold hardy. Plant early in spring or in fall.
Wide range of beautiful, bright colors in clear and
faced bloomsfor early flower gardens.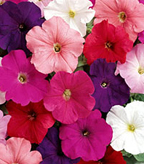 Petunias
One of our most popular flowers.
Reliable all summer long.
Terrific selection of bright colors.
Fresh crops of flowers grown in our greenhouses.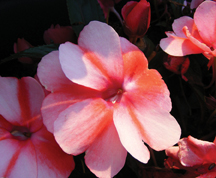 New Guinea Impatiens
These impatiens have huge iridescent flowers and interesting foliage. Excellent in flower beds and in container gardens.
They can be grown indoors as well.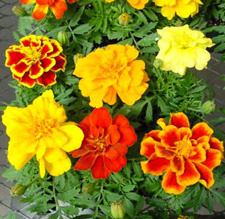 Marigolds
Reliable favorites for summer sun in a wide range of bright colors.
For borders and pots in sunny locations.

African Daisies
Prized for their array of colorful flowers with blue/violet centers.

All-America Selections Winning Flowers & Vegetables
Get the Most Out of Your Annual Flowers
Complete List of Echter's Plants for Outdoors