Echter's Home
Edible Landscape Plants
Enjoy the great-tasting harvest of fully-ripened fruit!
You control what chemicals are applied to your home grown food.
Mix edibles into your ornamental landscape properly and it will be beautiful with added benefits.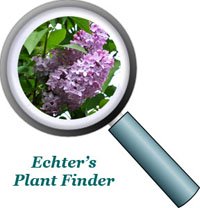 Small Fruit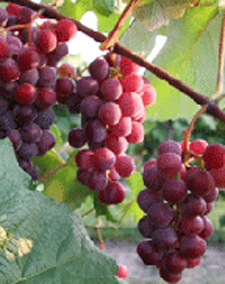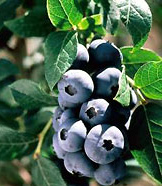 Enjoy home grown freshness straight from your garden.
Mix edibles creatively into sunny areas of ornamental
beds for an attractive landscape you can eat.

We are offering blueberries that are half-high cultivars
that are extremely cold hardy. These compact plants and
are self-pollinating so you can get fruit from a single
plant.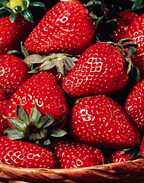 Strawberry Plants
Nothing says summer like fresh home grown strawberries.
Eversweet strawberry is a fine day-neutral strawberry.
Day-neutral strawberries will continue to set and ripen fruit
all summer long until a hard frost puts them into dormancy.
You can use strawberries as a ground cover.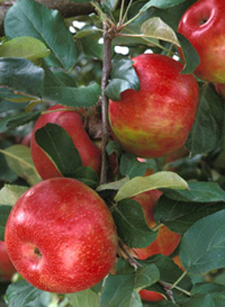 Fruit Trees
Enjoy tasty home grown fruit. Choose from a wide variety
of fruit trees chosen specifically to be the best for our area.
If you don't have room for a full sized fruit tree, look to the
dwarf varieties. They're perfect for small yards.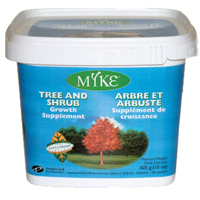 Tree & Shrub Transplanter Growth Supplement
You can extend your 2-year warranty to a 5-year MYKE warranty on almost all Echterís fruit
tree and berry plants when you purchase MYKE with your plant and use MYKE when planting.
MYKE is a natural product that favors rapid root development.
Complete List of Echter's Plants for Outdoors