Echter's Home
Trees and shrubs are the mainstay
of the landscape.

Trees and shrubs are the woody, permanent plants in your garden. You can use them to create shade
or give your garden privacy from neighbors or a busy street. They can provide year-round color, fragrant blooms or a delicious harvest of fruit or berries. Use vines to frame an entryway or decorate a bare wall, fence or trellis with lovely foliage and flowers. Don't be concerned with buying a larger tree. We have a planting service to plant it correctly for you.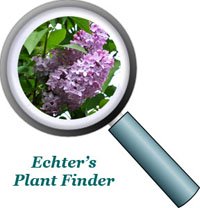 Find the perfect plant from our nursery!
Flowering Shrubs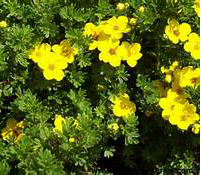 Potentilla
Our most popular shrub.
Blooms all summer, year after year.
Golden to yellow flowers. Very hardy.
Lilacs
Well known and loved for their beauty and fragrance.
Both common purple & white are here along with
many other unique varieties.


Ornamental Trees

Brighten up your landscape with ornamental tree.
Grow them for their spring blossoms or their fall foliage.
Good examples are the standout Royal Raindrops crabapple
at left or the the popular aspen below.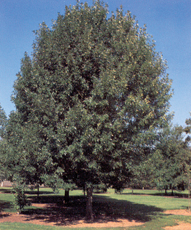 Shade Trees
Help build back our urban forest.
Make it easy; let our landscapers plant it for you!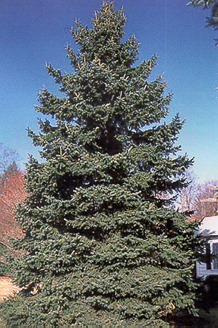 Evergreens

Nice selection of sizes and colors.
Pines, spruces, junipers and broadleaf evergreens.
There's one that works for almost any spot in the landscape.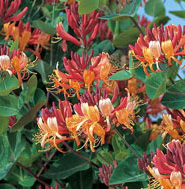 Vines
Add color to boring or unsightly vertical spaces
with vines that come back every year.
Plant them on a fence, wall or a trellis.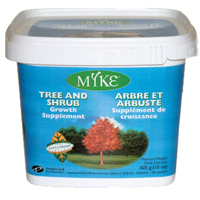 Tree & Shrub Transplanter
You can extend your 2-year warranty to a 5-year MYKE warranty on almost all Echterís
trees and shrubs when you purchase MYKE with your plant and use MYKE when planting.
MYKE is a natural product that favors rapid root development.
Complete List of Echter's Plants for Outdoors