Hydroponics & Indoor Growing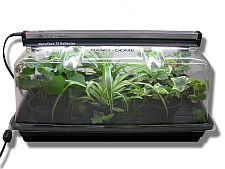 SunBlaster Nanodome Mini Greenhouse makes propagation easy!
Start flower or vegetable seedlings, propagate fresh cuttings, or grow fresh herbs right in your kitchen all year long. This kit includes SunBlaster 18" lamp, matching SunBlaster reflector, SunBlaster NanoDome cover & heavy duty tray.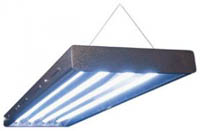 This grow light fixture is a low-heat light source
with each bulb producing 3 times the light and only
using 1/2 the electricity of regular bulbs.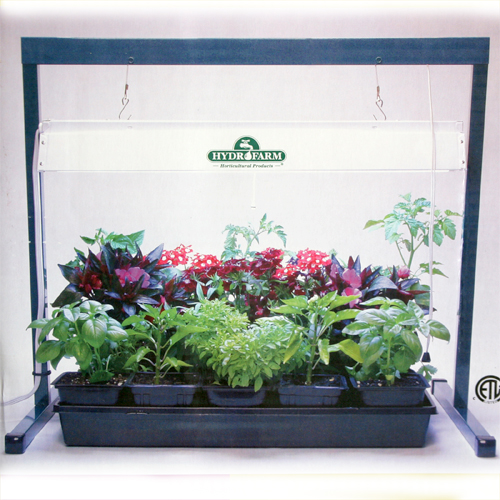 Increase sprouting success and see faster growth with the
Jump Start Grow Light System. The fluorescent light is up to
20% brighter than similar grow lights. Features one-touch
height adjustable fixture, on/off switch, and a 5 ft. power cord. Includes one high output full spectrum T5 6500K grow light bulb.
The 2' model is 25" tall.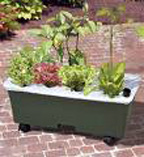 If you are serious about growing fresh herbs or vegetables indoors, we have containers, grow lights, growing media and specialty fertilizers. You can buy one of our complete kits or create your own. Get the most out of your plants with our expertise.
Plant some flowering bulbs indoors. It is a fun and easy way to grow something indoors during the winter. We have individual bulbs as well as complete kits available.

Try amaryllis, paperwhites, and prepared hyacinths for variety.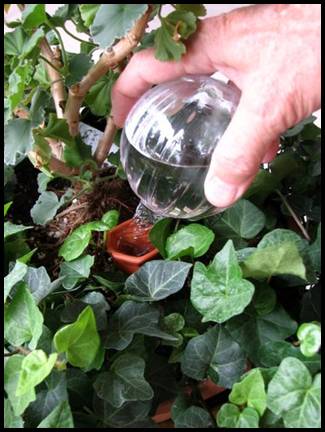 The Plant Nanny is made from a specially engineered ceramic that slowly releases the water to the soil as it dries. The Watering Globe Set includes
a beautifully fluted watering globe. Use in larger houseplants, window boxes
or container gardens. Some are designed to use recycled wine bottles as
water reservoirs for watering plants.
Echter's Home